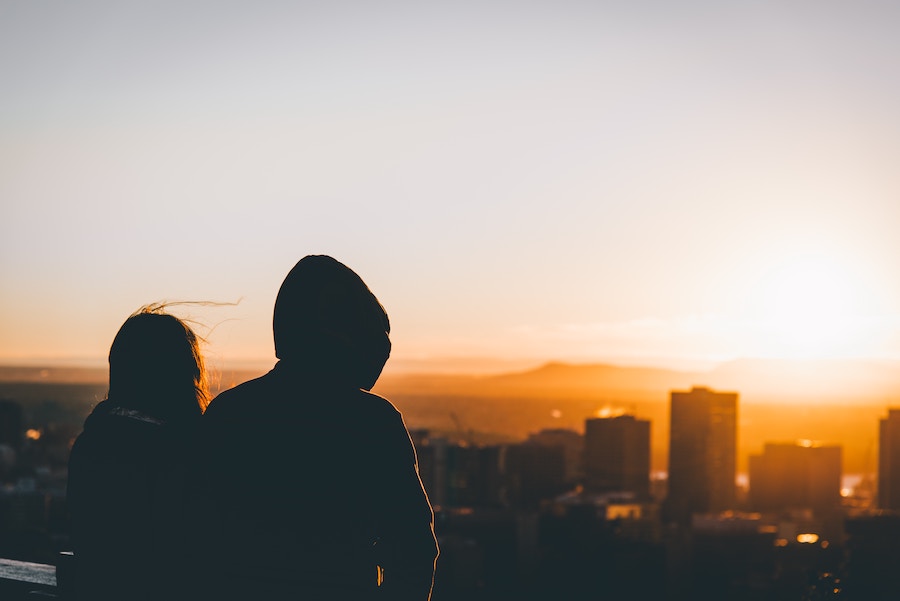 "Jeremiah, we need to talk."

As a 21 year old college student, those were some of the most terrifying words that I heard from my partner. My anxieties went on red alert. Is everything okay? Did I do something to mess this up? The ultimate fear lingered in the back of my mind: "Are you going to break up with me?"

The dreaded DTR, or "define the relationship."

DTRs were commonly painful, stress-inducing conversations. They were also the times where my partner and I were most honest with each other. We allowed ourselves to be vulnerable in a completely different way—we dared to speak for what we needed, what we hoped for, how we wanted the relationship to be different, consequences be damned. They were also seldom as bad as I feared, as we reminded each other what was valuable about the relationship and each other.

The anxieties around DTRs never really went away. In fact, when my partner and I got married, we used a specific construct of marriage to prevent us from the self-reflection and self-improvement of DTRs. My understanding of marriage was the continuation of the relationship was the most important thing, and that if I spoke for what I needed, I risked upsetting my partner. I bought into the toxic masculinity that doesn't get discussed in 2019: Happy wife, happy life. I swallowed my voice, put on a happy face, and perpetuated a homeostatic process for a disappointingly impressive amount of time.

I'm not alone in this story—many of my couples describe a similar process leading into couples therapy. We get into a routine. We develop assumptions about our partners and operate based on those assumptions, resulting in diminished intimate conversation. We believe that checking in on the relationship requires too much vulnerability, too much honesty, too much risk, so we kick the can down the road. As therapists, we have an obligation to encourage our individuals and couples to take relational risks, so that relationships can be a venue for growth and development, rather than stasis and stagnation.

I had the pleasure of interviewing Dr. James Cordova, professor of psychology at Clark University, and Dr. Tatiana Gray about the Relationship Checkup, a solution-focused interview process designed to help couples identify their strengths and growth areas in a safe, non-judgmental setting. Dr. Cordova is the author of The Marriage Checkup: A Scientific Program for Sustaining and Strengthening Marital Health. He and Dr. Gray are co-founders of Arammu Consultants in Worcester, and are presenting on the Relationship Checkup this Friday, 1/25, at The Bridge Institute in Worcester.

How did you become interested in doing couples therapy?


JC: As an undergraduate at the University of New Mexico, I was the assistant director of the University's student-run suicide crisis hotline. One of my responsibilities was tracking the reasons that people called the hotline to make sure our training matched the most urgent needs of our callers. Month after month, for the entire time that I worked there, the number one issue, by a wide margin, was relationship conflict. That experience convinced me that people's relationships are often the source of their most profound hurt and suffering. So, when I applied to graduate school, I focused on programs with faculty who specialized in developing and studying couple therapy. I was lucky enough to be invited to study at the University of Washington with both Neil Jacobson and John Gottman – both pioneers in the scientific study of relationship health.

NEAFAST: How did you decide to create the Relationship Check-Up?

JC: While on internship at Harborview Hospital in Seattle, I was trained in Bill Miller's Drinker's Checkup, which struck me at the time as a significant innovation in brief and effective intervention. The implications for relationship health were obvious.

In the Jacobson lab, we had been lamenting the clinical significance outcomes of even the most effective forms of couples therapy, because in the long run, though significantly better than no treatment at all, couples therapy had about a 50% chance of improving couples relationship health to a degree that sustained for at least two years. For me, the takeaway was that too many couples wait to go to therapy until it is simply "too little, too late." Our understanding from the literature is that the average couple can wait 6-7 years within a significantly distressed relationship before seeking any kind of professional help. It appears likely that within that time, irreparable harm can be done to the emotional foundation of the relationship.

My idea was that something like the Relationship Checkup, could provide couples with something brief, easy, and even fun to do for their relationship health, on a regular basis, to maintain their intimate connection and identify and prevent the accumulation of irreparable harm. For me, the key innovation in relationship health care has to be prevention and early intervention. The emotional complexities of long-term, truly intimate, relationships are simply too challenging for most people to navigate entirely successfully on their own. It's akin to being solely responsible for your own physical health without any access to regular consultation with medical professionals, except for emergency room care. It would be the rare individual whose physical health would not eventually be significantly compromised under those conditions. And yet, those are exactly the conditions for our relationship health at the moment. The Checkup is designed to change that.  

What is the Relationship Check-Up, and what are specific dynamics that the Relationship Check-Up hopes to better define?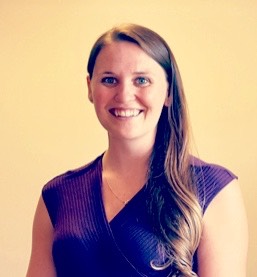 TG: The Relationship Checkup is a fun, proactive approach for couples to take care of their relationship health. Akin to regular dental checkups, the Relationship Checkup provides an opportunity for couples to stay active and engaged in the long-term vibrancy of their relationships. Specifically, the Checkup involves a one-hour online video meeting with a trained relationship health consultant. The meeting provides an opportunity for couples to tell their story and connect with their early history of falling in love. It then moves towards identifying the strengths in the couple's relationship and intentionally celebrating and capitalizing what they do well together. The consultant then helps identify any potential concerns about their relationship and helps them understand the roots and causes of those concerns in a more thorough and compassionate way – creating intimate connection where before there may have only been hurt and frustration. After the Checkup meeting, the couple is provided with a personalized summary of their Checkup, with a list of helpful suggestion for continuing to take active and loving care of their relationship.

What information can couples hope to receive in their assessment? How do you communicate that to the couples you work with?

TG: Our intention in the Checkup is for couples to connect with the positive aspects of their relationship, as these are the parts that are easy to take for granted. In addition we hope that they leave their Checkup with a deeper and more loving understanding of the places where they tend to get stuck, and then use their personal summary to start to more actively address their concerns in the ways that makes the most sense for them as a couple. Ultimately, we hope to provide couples with the context to feel more connected, understood, and happy in their relationships. Our intention is that this type of brief and regular intention can prevent the accumulation of misunderstandings, resentments, and emotional distance, and foster deeper and more loving connection in both the short and long run.

How does the Relationship Check-Up differ from PREPARE/ENRICH, and other similar relationship assessments?

JC: The PREPARE/ENRICH curriculum tends to target couples before they get married, is typically group based, and is primarily focused on teaching couples skills. The Relationship Checkup, on the other hand, is available for all couples at any stage in their relationship, is a completely personalized experience (with just the couple and the consultant), and focuses on eliciting understanding and compassion by using their concerns to build intimacy bridges. In particular, the Checkup does not assume that couples are necessarily lacking skills that they need to learn in a workshop format. Rather the Checkup's philosophy is that partners generally care deeply about one another and already know how to be loving and effective communicators, what they need help with is seeing the habitual places where they get stuck from a different, more helpful perspective – and from this new perspective will be better equipped to gracefully traverse those places in the future. Given the context of the Checkup, the consultant is able to see the couple's unique strengths and concerns so that she can provide them with a deeper understanding of one another and their relationship.

How do you collaborate with other couples therapists?

TG: We are currently developing a model where we train couple therapists in the Relationship Checkup theory and approach so that they can license the automated material and use the protocol in their own clinical practices.

Likewise, in what situations might other couples therapists collaborate with you?

JC: We are always looking for talented and enthusiastic clinicians to be a part of our team. Once they go through the training process, couple therapists could offer Checkups to couples through our web-platform. We envision this being an effective way to fill open hours in clinicians' schedules.

Your organization is deeply interested in research, particularly around preventative relationship care. What are some specific research projects you're currently working on?

TG: We are currently focused on our Randomized Clinical Trial funded by the DoD providing Relationship Checkups to active duty Airmen and their partners within an integrated behavioral healthcare system. We are in the final year of this multi-year, multi-site study are hopeful that we will be able to demonstrate successful outcomes for the relationships of service members in the Air Force. We are also working with several VAs to run pilot studies with Veterans and their spouses, particularly those at a higher risk for suicidality and PTSD.

You're presenting at the Bridge Training Institute on Friday 1/25. What are one or two pieces of information that you hope participants leave with?

JC: We hope that the participants leave with a thorough understanding of the theory of intimacy (the driving force behind all the positive outcomes of the Checkup), and several strategies that they can use to elicit compassion with individual clients, couples, and even loved-ones. One of our favorite aspects of conducting trainings is that the information is deeply relevant to participants on both a professional and personal level.   

What is something different you'd like to see in the field of couples therapy in the next 10 years?

TG: We'd love to see relationship health being prioritized with the same importance as physical and mental health. It is our vision that in 10 years, every couple will believe that it is just as normal and available to receive an annual Relationship Checkup as an annual physical health checkup.
Share this post: