Improving Access to Therapy in Massachusetts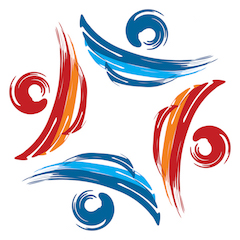 How do your clients find out about your practice? How do you receive information about your own therapists?
A Google search of "couples/family therapy" and (insert location here)? Psychology Today? Word of mouth?
The Executive Office of Health and Human Services for the Commonwealth of Massachusetts is asking this same question, both as a result of an expansion of behavioral health services (i.e. in home family therapy) to commercial insurance companies and in response to the reality that clients routinely struggle to find therapists who can meet their needs.
The causes for these struggles that EOHHS identified for entering into the therapeutic process (what they refer to as "
behavioral health ambulatory care
") ring familiar.
A competitive approach to behavioral health services, rather than collaborative, integrative relationships among behavioral health, social service, and medical providers.
A shortage in the workforce, including challenges keeping therapists in agencies and the public sector.
Restrictive requirements and disorganization of insurance companies, resulting in many therapists not taking insurance, particularly those who work with couples and families.
The reality that emergency rooms are often the default location for behavioral health emergency; I would suggest that the influence of the medical model plays a sizable factor for this in Massachusetts.
The Executive Office for Health and Human Services is aiming to release a policy roadmap in the winter of 2019/2020 for improving access to behavioral healthcare for residents of Massachusetts, centering their policy around building collaborative relationships between behavioral health, social service, and medical providers.
This summer, Secretary Marylou Sudders invites you to collaborate with EOHHS by attending a series of listening meetings throughout the state. All meetings are from 4-6 pm, and include:
Tuesday, June 18 -- West Barnstable (Cape Cod Community College, 2240 Lyannough Rd.)
Wednesday, June 19 -- Brockton (304 Main Street)
Tuesday, June 25 -- Worcester (UMass Medical School's The Albert Sherman Center, 368 Plantation Street)
Tuesday, July 16 -- Pittsfield (725 North Street)
Wednesday, July 17 -- Springfield (1500 Main Street)
Thursday, August 1 -- Lowell (UMass-Lowell Inn and Conference Center, 50 Warren Street)
Wednesday, August 14 -- Gloucester (Gloucester City Hall, 9 Dale Avenue)
Please consider attending a meeting in your neighborhood. The first meeting, on Wednesday, June 5 in downtown Boston, included comments from social service providers, policy makers, and consumers of behavioral health. The Executive Office of Health and Human Services has asked participants to reflect on some of the following questions:
If you, or a family member, were looking for behavioral health treatment, where would you start?
What barriers or challenge do providers of behavioral health face in meeting their clients' needs?
What challenges have you heard your clients report in trying to access outpatient behavioral health care?
What interventions would be helpful to an individual/family experiencing a behavioral health crisis?
What specific changes would you like to see happen that would improve treatment in Massachusetts?
NEAFAST is in the process of developing a letter to answer some of these questions on behalf of family therapists in Massachusetts. We also invite you to share your own personal experience with EOHHS at one of the previously mentioned listening sessions this summer. For more information about how you can help, please email us at [email protected]
Share this post: